---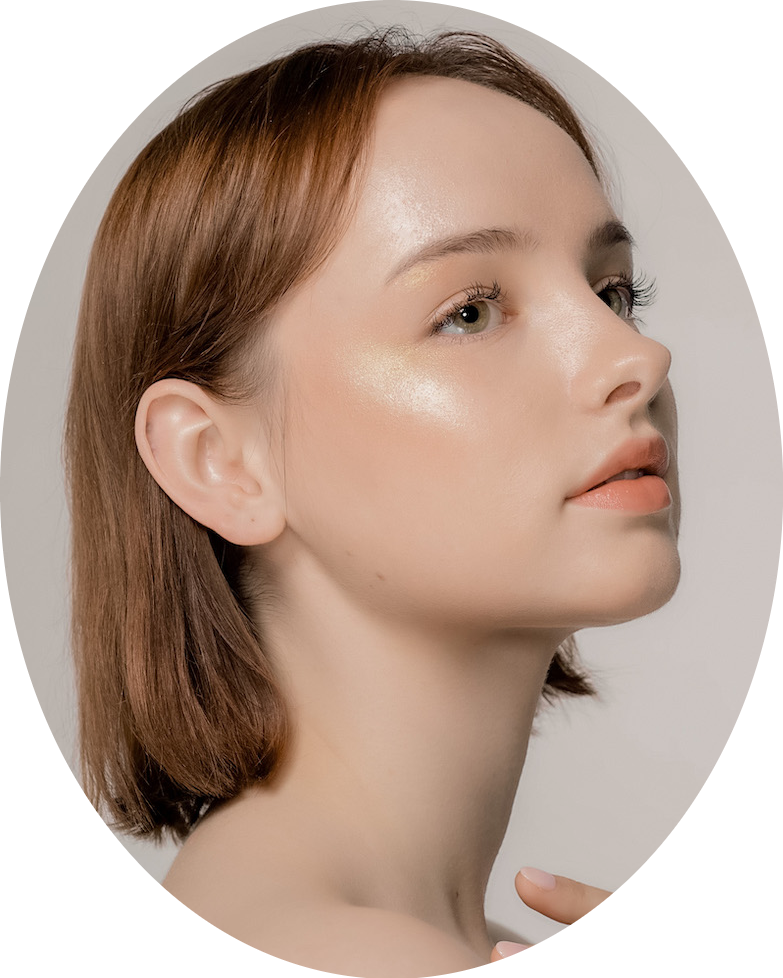 Scandinavia is at the sustainable and green forefront in a lot of areas, and skin and body care are no different. I've been raised with the "less is more" mindset, and coming from modern minimalism, it has definitely affected the number of products I use daily. I value high-quality and trustworthy products that come from brands with a good mission, as well as full transparency when it comes to ingredients. All the things my mom has taught me growing up.
---
Watch "vegan skincare routine" by Sissel AB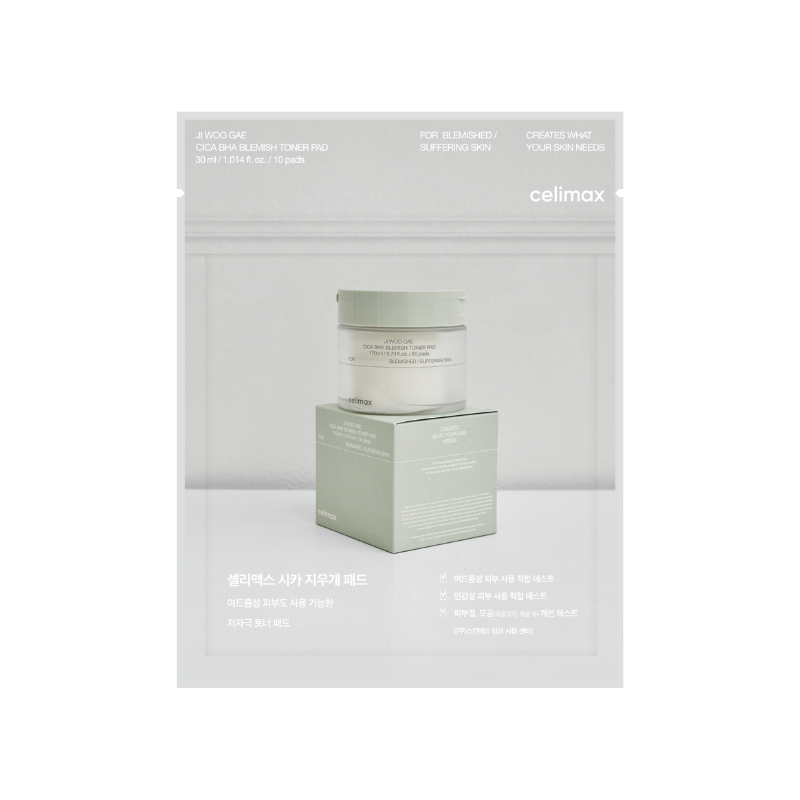 Celimax Ji Woo Gae Cica BHA Blemish Toner Pad (10ea)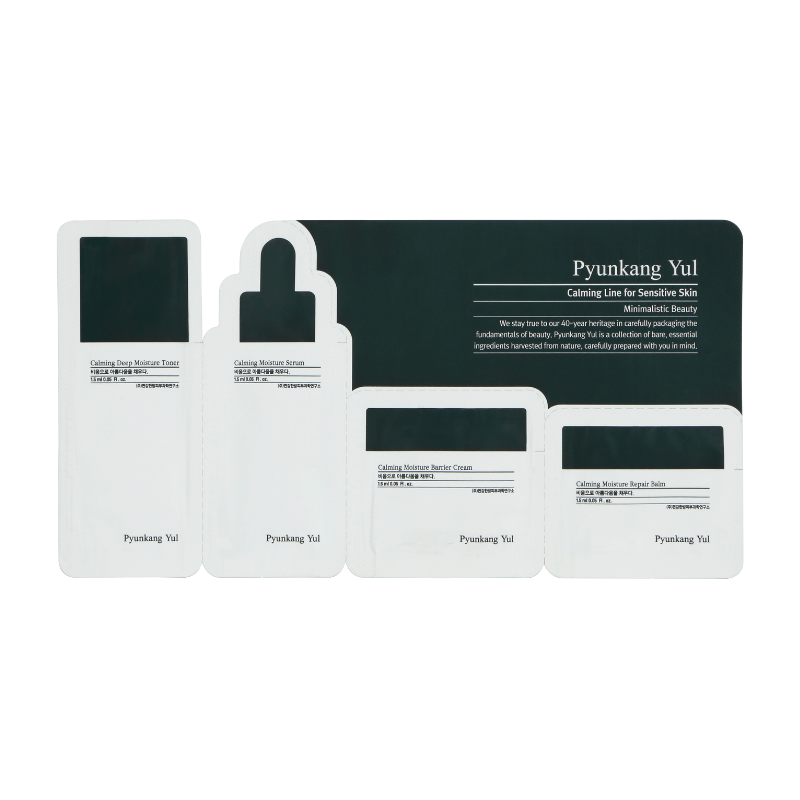 Pyunkang Yul Calming Moisture Set (toner, serum, cream & repair balm, 1.5ml each)
We offer special deals exclusively for our beauty box customers!
You can include these with your box shipment (discounted up to 80% OFF!)
---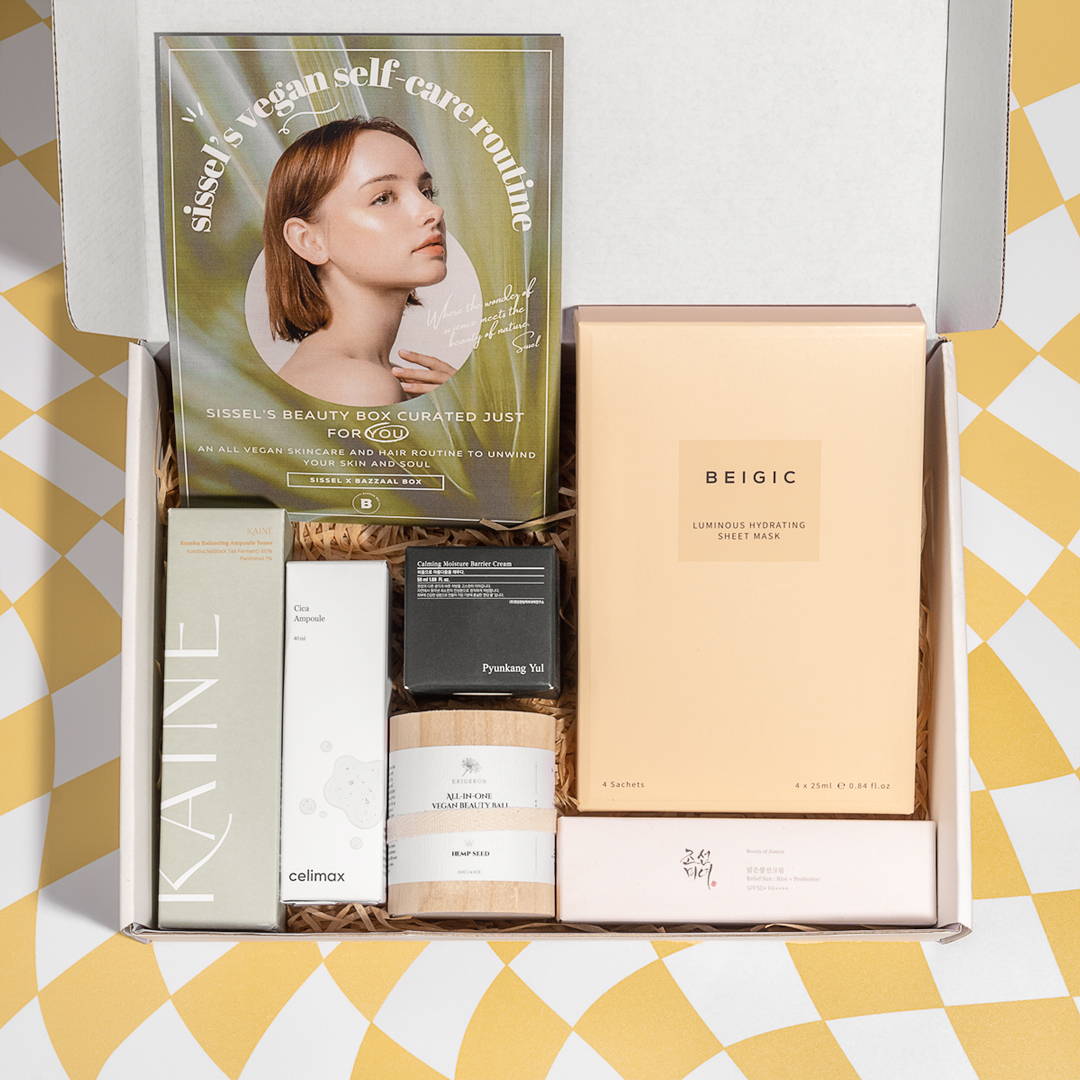 Hand-picked by Sissel aka @sissel_ab
Over $130 in Value
LIMITED TIME DEAL
FREE GLOBAL SHIPPING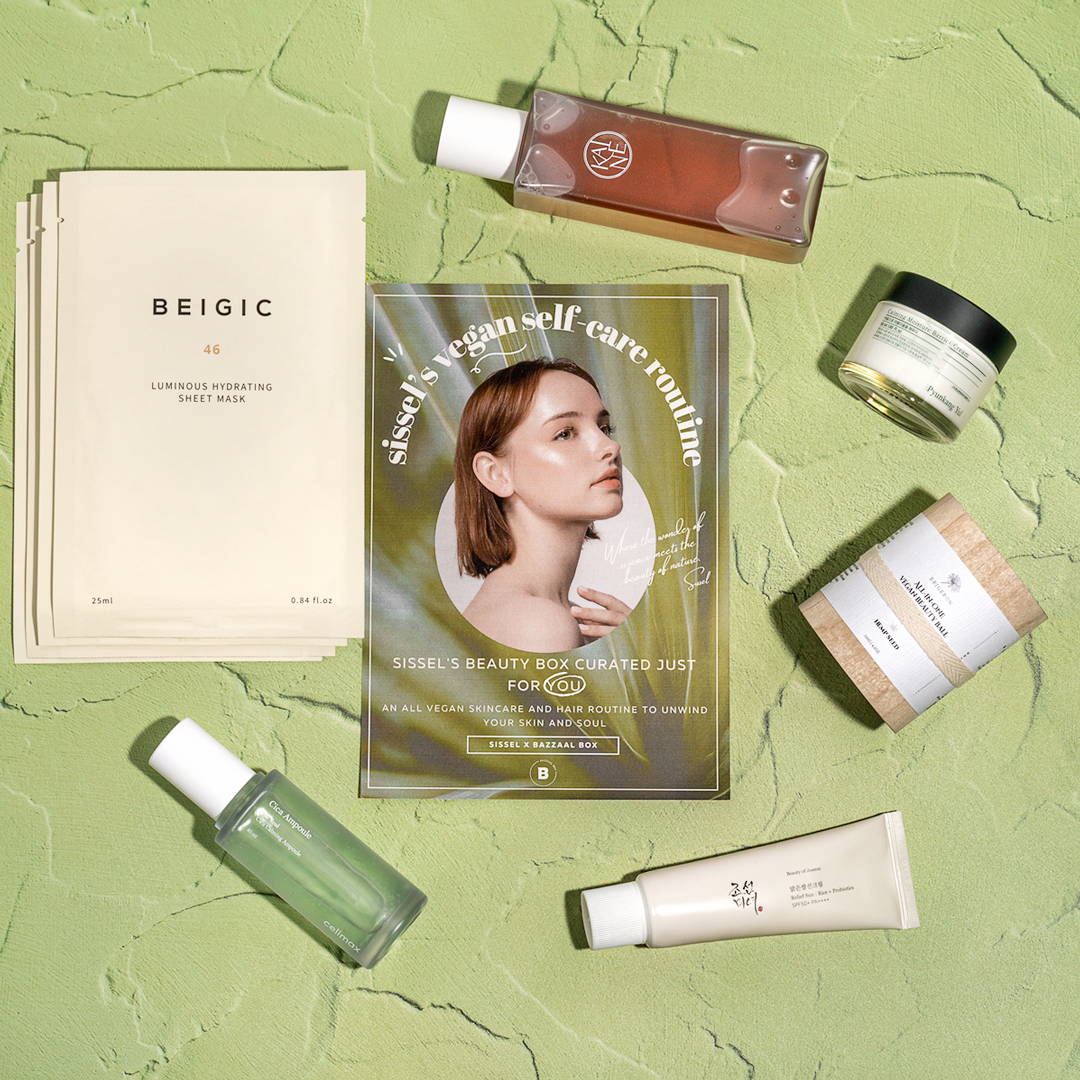 Product Details:
Erigeron All-in-one Vegan shampoo Ball Hemp Seed
Beigic Luminous Hydrating Sheet Mask (4pc)
Kaine Kombu Balancing Ampoule Toner
Celimax The Real Cica Calming Ampoule
Pyunkang Yul Calming Moisture Barrier Cream
Beauty of Joseon Relief Sun : Rice + Probiotics (SPF50+ PA++++)

Gifts with Purchase:
Celimax Jiwoogae Cica BHA Blemish Toner Pad (10pc)
Pyunkang Yul Calming Moisture Set (toner, serum, cream & repair balm) sachet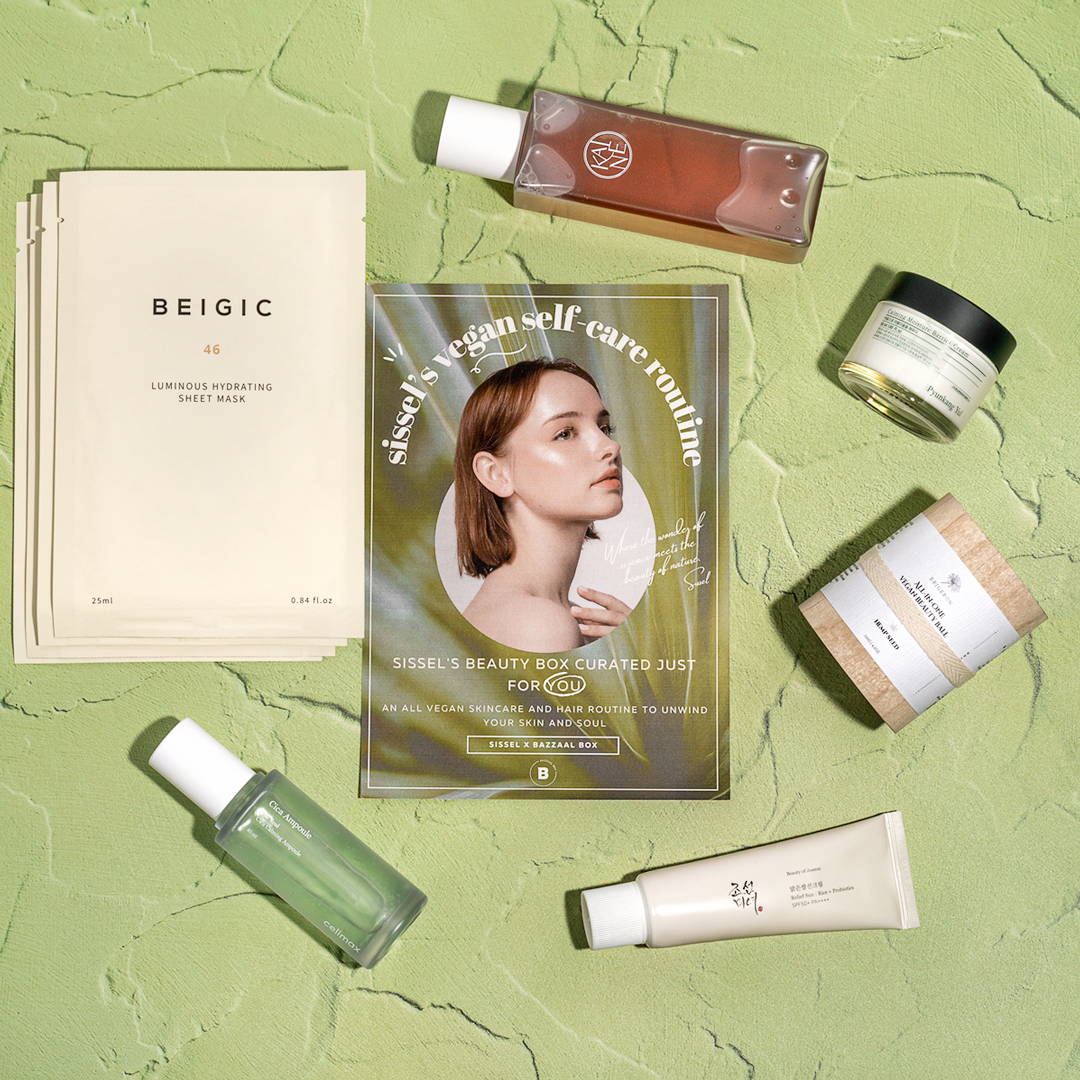 The 6 full-sized products included in the box have been hand-selected by Sissel. They're all tried & tested by her, so we hope you love them too!

Who doesn't love free gifts? This box comes with 2 free goodies which includes toner pads and four sachets.

In this cute little leaflet, you will find the face of our creator, Sissel, and key information about the products included.



OUR PROMISE


We care about the planet.
Our box is made of TREE-FREE paper and paperboard made of 100% sugarcane.
All products are wrapped with craft paper.



Frequently asked questions
What is the expiration date of the products in the box?
Every product in the box has been manufactured within the past year and has a minimum shelf life of 12 months. You will also be able to find the expiration date of each product on the packaging!
How long does shipping take?
All orders are shipped from South Korea through DHL Express will take 2-7 days to get to you depending on the country.
Do you ship to my country?
We ship to all countries serviced by DHL. Please check our 'shipping' page below to view countries we are not able to ship to. There might be delays/cancellations due to COVID-19 circumstances in some countries. If we inevitably need to cancel your order, we will contact you for a full refund.
Are customs fees included?
We are not responsible for any duty/import/taxes/customs charges incurred. Please contact info@bazzaal.com if you need additional help.